Spring Blossoms
A bouquet of spring flowers characterised by notes of Jasmine, Lily of the Valley and Magnolia, with shades of Mimosa, Hyacinth and Lilac.
The Room Fragrance includes 10 rattan sticks:
200ml: 30 cm x diameter 3,5 mm
500ml: 35 cm x diameter 3,5 mm
3 Liters: 57 cm x diameter 5 mm.
Ingredients and Warnings
Danger.. Highly flammable liquid and vapour. Causes serious eye irritation. May cause an allergic skin reaction. Contains: HYDROXYCITRONELLAL; CYCLOHEXANEMETHANOL, 4-(1-METHYLETHYL)-; (-)-3,7-DIMETHYL-6-OCTEN-1-OL; 3-p-CUMENYL-2-METHYLPROPIONALDEHYDE; BENZYL SALICYLATE. If medical advice is needed, have product container or label at hand. Keep out of reach of children. Keep away from heat/sparks/open flames/hot surfaces. — No smoking. Wear protective gloves, eye protection/face protection. If skin irritation or rash occurs: get medical advice/attention. In case of fire: use carbon dioxide, alcohol-resistant foam, chemical powder to extinguish. Dispose of contents/container in accordance with national / international regulation.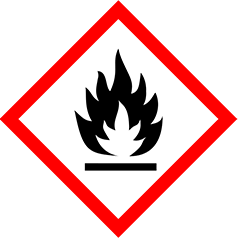 &nbsp